I was fortunate to meet Tessa at Ashlee's wedding last fall where she was a bridesmaid. Not only that, but she is also friends with my beautiful fall bride Jordan! I told her she was going to find me one way or another to take hers and Dusty's photos. When we met at Ashlee's wedding last fall, we bonded over our love of travel! I love that Tessa & Dusty love to have fun together and travel the world together. SO much so, that they are having a destination wedding in the Dominican Republic this year and I get to be there to capture it! Dusty had us both laughing the whole session. If their engagement session is any indication of their wedding, great things are in store! And I'm the lucky one who gets to capture it all! Woo hoo!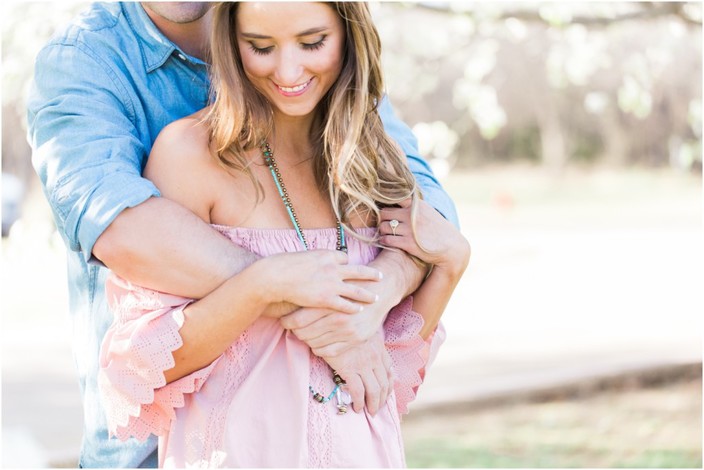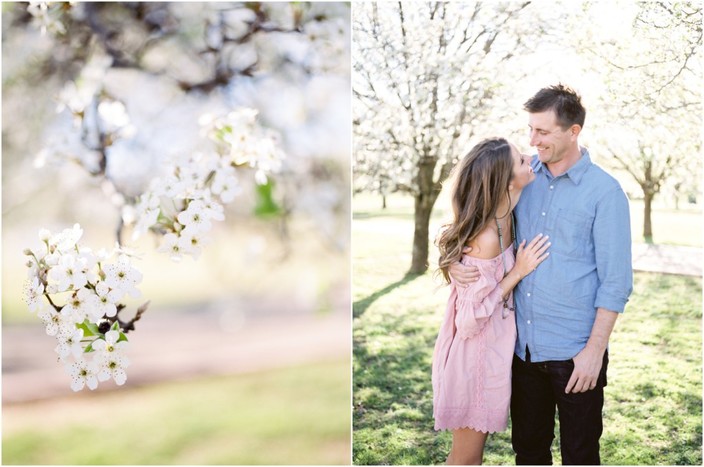 I loved how open Tessa & Dusty were to suggestion. Just a few days before her session, I told her I found this amazing patch of white blossom trees, and they were totally game for starting our session there. I'd say it was worth it!



This ring!? My gosh!!!








Tessa has impeccable style, and I cannot wait to see her custom made wedding gown.




You wouldn't be able to tell by looking, but it was extremely windy, and very cold when we took these! Sometimes it's completely worth it to brave the elements to get some gorgeous photos! I'm sure their wedding on the beach this Fall will be much more pleasant than this cold/windy Grapevine lake beach!