While visiting Southern Utah, I adjusted the settings, and handed my "nice camera" over to my mom and said, "Will you please take a picture of me and Simon?". I want evidence that I existed in this family (since I'm always the one behind the camera). Bless my mother's soul, this is the best we got.

I chuckled when I saw it cause it reminded me of this little story going around on Pinterest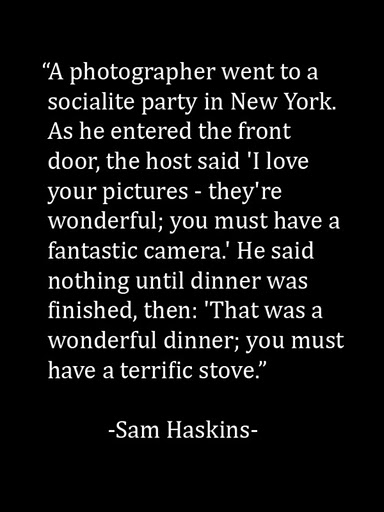 I have been told quite a few times that "Wow! Your camera takes really nice pictures". I know those who say it mean well, but it's not the camera that takes the photos, it's the person (sillies!). Remember that next time you opt to have someone with a "nice camera" take important (wedding, engagement, baby, family memories) photos for you.
This soapbox moment is brought to you by Canon, and Nikon . The "really nice camera" makers. 😉