I was featured on a local lifestyle TV show called Studio 5 and talked about this idea. You can see the segment by clicking HERE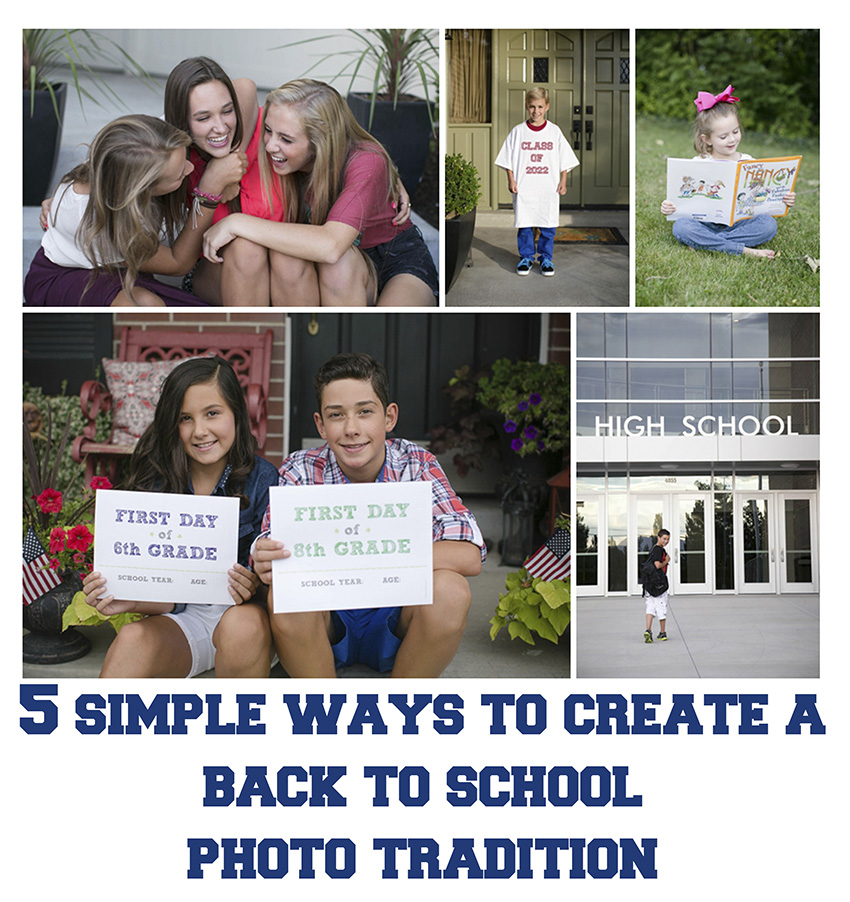 You don't need any fancy props, or fancy locations to create a fantastic back to school photo tradition. All you need is your camera, your child, your porch and maybe your backyard. Here are my top 5 ideas for creating a back to school photo tradition you can carry out each year.
1. Take the photo of them with what grade they are entering
This is just a classic photo that will be cherished as they grow, change, and enter new grades each year. Printable's used found at: http://www.onesweetparty.com/site/free-printables/free-first-day-of-school-signs/
2. Take a photo of them with their favorite book
Their favorite book tells a lot about them at their particular age. Their likes, favorites, and tastes will change and evolve as they get older. It will be memorable to look back and see what their favorite book was at their particular grade.
3. Take a photo of them with their friends
Do your kids have friends they have grown up with since elementary school? What a great memory it is to have photos of them together as the years go on. Sometimes friends move in and out and friends change so it is a great memory to look back and remember your best buds.
4. Take a photo of them in front of their school
The elementary school and high school that I went to was torn down, and they built a completely new school that looks nothing like the one I went to. I would have loved to have a photo of me and my school as it is in my memories (since I can't drive past it anymore!) Take a photo of them in front of their school as they remember it. Who knows? Years and years down the road, they may demolish their school and rebuild. It will be reminiscent to look back at the school your child went to as they remember it.
5. Take a photo with a Class of 20_ _ t-shirt
Have a t shirt printed with their graduating class on it in an adult size shirt. The idea is, they will grow into the shirt as the years go on. And as they grow you can see each year's photo in the t shirt with the year they will graduate. It really shows how fast the years go by, and how much they grow in a year's time. You can have your t shirt printed at Costco, wal-mart, or Vista Print.
If you love the tips, please also like my page!